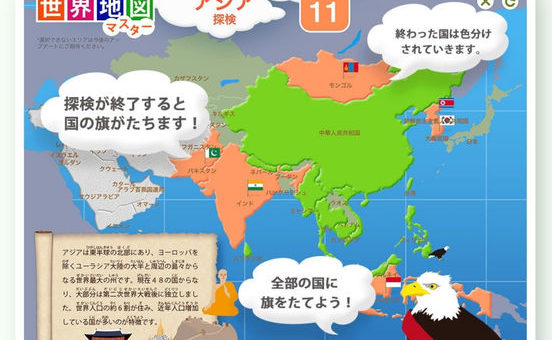 Popular series World Map Master Memorial Sale
Popular series World Map Master iPhone version released! Commemorative sale 1000-> 100 yen (only now!)
https://itunes.apple.com/jp/app/id950923010
With World Map Master, you can visually learn the characteristics of the countries of the world. The app is divided into three parts: "Exploration", "Quiz", and "Puzzle".
■ Features of the app "Exploration" allows you to understand the world from various topics such as geography, history, special products, food, music, festivals, and sightseeing spots. In the "quiz", questions are randomly given from the contents learned in the "exploration". It is a place to test the knowledge gained through "exploration" to find out how many questions can be answered in 5 minutes. "Puzzle" remembers the position by fitting the countries scattered on the map into each place.