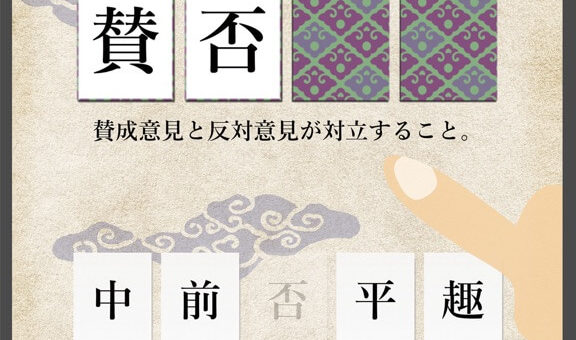 Yojijukugo Judgment iPad version released!
Popularity judgment series! Yojijukugo Judgment iPad version (free) released!
https://itunes.apple.com/us/app/si-zi-shu-yu-pan-ding/id887742054?l=ja&ls=1&mt=8
"Four-character idiom judgment" is an application that mainly judges four-character idioms that are useful to know as common sense.
Yojijukugo is an idiom composed of four Chinese characters, some of which have a special meaning and some of which were born from old sayings (events).
Four-character idioms are often used in inscriptions and slogans, but when it comes to using them, you can't remember the four-character idioms that are right for you, or you always only have the same four-character idioms. Sometimes I can't remember.
Try your knowledge as if you were playing a game, and try again and again for the four-character idioms you didn't understand to increase your knowledge of the four-character idioms.