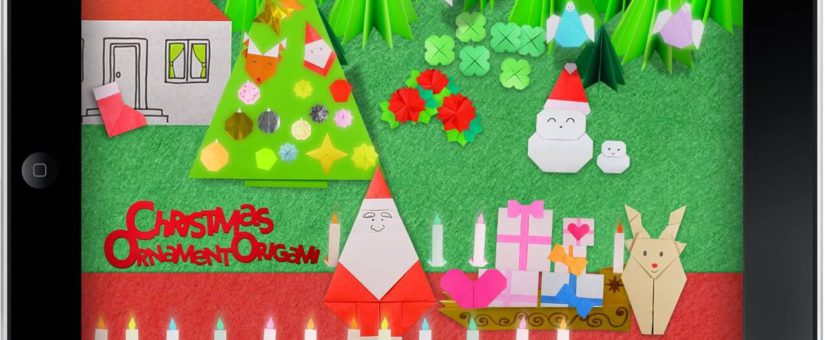 "Christmas Origami" will be on the App Store in about 2 weeks!
"Christmas Ornament Origami" will be ready in about 2 weeks!
Christmas Ornament Origami introduces you to origami, the Japanese art of paper folding. This application shows you how to create Christmas ornaments that you can use to decorate the Christmas tree and dinner table. The origami techniques are not very difficult, and can be enjoyed by people of all ages. Using paper in the Christmas colors (red, green, gold, silver, white, and yellow) will lift your spirits and really get you in the mood for Christmas. You can double your pleasure by drawing in details like Santa's eyes and mouth with a pen, by pasting the folded ornaments together, or by hanging them on the tree.